Kisses From Katie
From Prom Queen To Missionary
Because Of One Women's Righteousness, Many Were Made Righteous
The Kisses from Katie Page was Penned & Compiled By Peter O'Neill
In 2007 The Homecoming Queen,
 Class President & Valedictorian From
 Brentwood, Tennessee Gave Up Everything...
For This...
And This...
And This...
 And This... 
And This...
And This...
And This...
And This...
And This...
 And This... 
And This...
 And This... 
And This...
And This...
 And This.... Again 
 And This... 
Katie Who Was Set For Worldly Success... 
Gave It All Up For God
To Be A Missionary In
 A Remote Region Of Uganda,
Central Africa
---
Believe You Me... It Was Not Easy
(And That Is An Understatement)
Because She Faced A Group Of Folks
Whose Lives Were
Trapped In A Cycle Of
Hopelessness
Where Basic Human

Needs Were Unavailable

Starvation
And Sickness
Was A Way Of Life
---
If You Think I'm Kidding Look At One Of Her First Posts From Her Blog
---
From Katie's Blog (one of her first posts) Saturday, October 6, 2007
The classroom i teach in is between the animal feeding grounds and the pit latrines, so my classroom is constantly filled with the smell of waste, animal and human.
The weather is stifling here; the moment i step out of my icy shower, i begin to sweat.

I sleep under a mosquito net to avoid getting bit by mosquitoes infected with malaria among other diseases, but i still cant avoid ants and crickets in my bed.

In my bathroom lives a rat the size of a house cat and there are a few bats in the shower. this morning i almost grilled a lizard in my toaster.

Fred, my piki man is almost always late, sometimes runs into cows, runs out of gas, or forgets to warm me of impending pot holes.

When i walk home, i am hit on by at least ten disgusting, crude men, most 20 years older than me.

When it rains, the awful roads turn into muddy swamps, making it nearly impossible to go anywhere.

For lunch and dinner we eat posho, which is corn-flour boiled in water until it is thick and pasty. it tastes a little worse than elmer's glue.

Sometimes, the children are so dirty they actually reek; it is impossible to touch them without becoming filthy,

With the wind blowing red dust everywhere, it is impossible not to be filthy anyway.

A rooster crows around 5 to wake me up; that is if i havent already been up all night with a sick baby, or getting sick myself.

And to you, those sound like complaints. they are not; this is me, rejoicing in the Lord. because you see...

I love my tiny classroom. I love the hot sun on my face. I love my bed, cozy under my net after a long day. I love my home sweet home, all its creatures included. I love fred, my piki man. I love my long walks home, day or night, rain or shine. I love the beating, cleansing african rain. I love my african meals, prepared with such love and generosity. I love to be hugged and touched and jumped on and cuddled by the dirty street children. I love the cool, dusty breeze in my hair. I love every african sunrise, the cool and calm of a new morning. I love each and every day, each and every moment that I spend in this beautiful country; I rejoice in each breath that I take.
To See Katie's Full Blog Click Here
---
So As You Can See Katie Was
In For The Fight Of Her Life
But She Was Up To The Test
She Has Built An Inspiring Ministry
That Touches Thousands And Speaks Volumes
To Her Character, Courage & Conviction! 
Our Kisses from Katie Page Was First Posted In Dec. of 2011
---
Through Sickness,
Sadness,
Pain And Death,
She Has
Persevered!
She Has
Brought Hope To The Hopeless...
Faith To The Lost &
A Future...
To All Those She Has Touched! 
She Has Rallied A Team
Of Great People
To Do A Great Work For God
& We Can't Tell You
How Proud We Are Of Her!
May God Bless
&
Keep Katie Davis
---
PS.
DID WE MENTION THAT BESIDES THE THOUSANDS OF PEOPLE THAT HER MINISTRY FEEDS & CARES FOR...



KATIE PERSONALLY ADOPTED




& RAISED




14 ORPHANS
---
2008
2009
2010
2011
Kids Going To Encourage A Friend That Had Tuberculosis
2012
2013
---
She Is No Fool Who Gives Up
A Life That She Cannot Keep...
To Gain A Love That She Will Never Loose
---
---
For The Full Scoop Get Her Book
Kisses From Katie
---
Click On The Pic Below
For Katie's Amazima Mission Page
And Please Help The Little Lady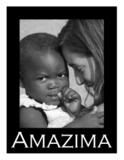 The Prom Queen's




A Long Way From 

HOME
& Could Use Your Help
But Very Close To Her
Father In Heaven

Please Pray
For Katie Davis


(James 5:16)
---
---


That's It For This One Friends…

Click Here To Leave The Kisses From Katie Page & Return To The Home Page
---
---
Kisses from Katie Was Originally Posted In Dec. of 2011
---